SOAP AS A CERAMIC WALL COVERING. SOAP
by Sebastian Herkner.
The discovery of a bestseller, almost by chance.
It looks like a bar of soap. It used to be one. A special development of a wall tile from soap material for "das Haus" at IMM COLOGNE 2016. After many requests from exhibition visitors, designer Sebastian Herkner worked with our manufacturing team to develop the ceramic prototype of one of our most successful faces tiles, SOAP. The association with a bar of soap and its almost ribald texture opened up unimagined design possibilities for walls, stoves and commercial projects.
DESIGN IDEA
Design with all the senses.
The scent of soap was omnipresent, thanks to the soap factory adjacent to Sebastian Herkner's studio. He got the idea and inspiration for the design of a soap tile, first made from real soap, then from ceramic.
This development is the result of an expectation that seduced the designer into such a brave material composition. Everything is soft and has rounded edges. The ceramic is ideal for creating the perfect illusion.
RANGE OF SHAPES
High, flat, angular if you like.
Our soap tile is available in two different basic forms. As a normal SOAP or the flattened version, FLAT SOAP. The inner and outer corners allow a shift over the corner. Thanks to the rounded front face and elongated form, the wall tile is also predestined for organic designs, preferably in a vertical or fish scale arrangement.
Design with 30 different faces glazes or develop your own desired SOAP color with us.
A single shade, a progression or coordinated color accents – as a ceramic manufacturer, we can depict almost every color standard precisely, and implement your CI requirements in each one of your desired units. In the standard form alone, you can draw from plenty of resources with 30 faces glazes.
Designer
"The example of the SOAP tile shows that in the end, a serious and surprising product can be the result of a very free and crazy concept."
Sebastian Herkner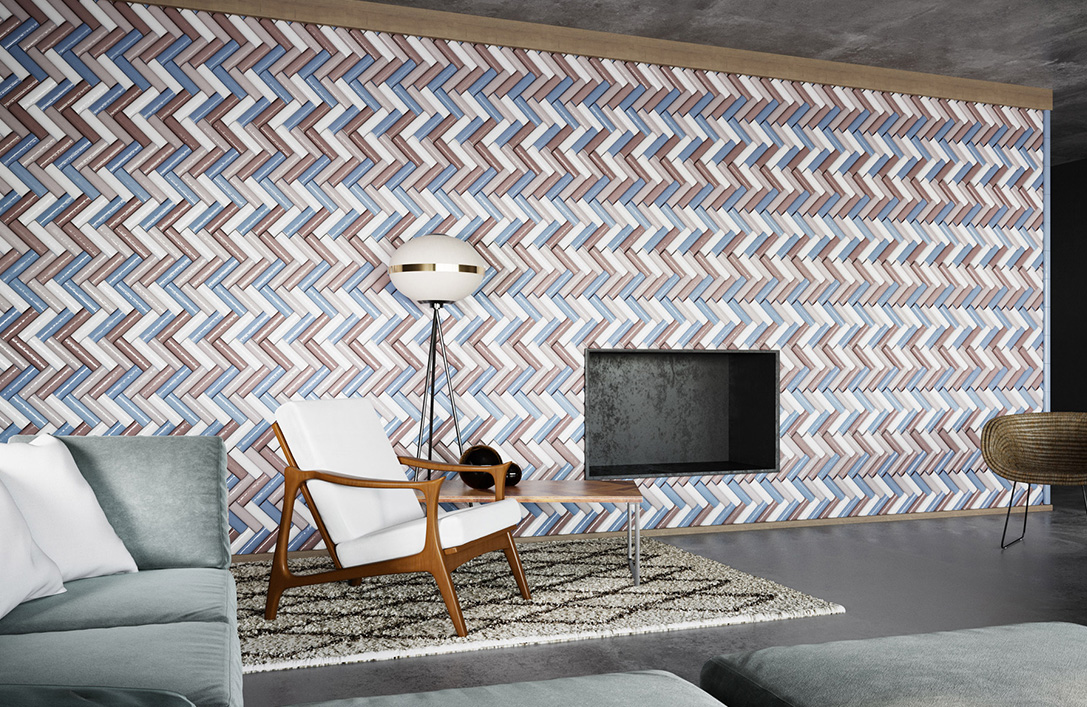 INSPIRATIONS
For everything with a surface.
With SOAP, you can add a unique radiance to kitchens, bathrooms, counters, stoves and landscaped interiors with our hand-made ceramics. Every tile has different nuances and thus appears even more varied.
Great to get your teeth into
Let's see how Stefan Flachsbarth put the SOAP wall tile into the picture in Europe's largest vegan donut bakery. Insights into the Brammibal Donuts project.
Your project with SOAP
Do you have a question about our SOAP, or a specific project? We're happy to help.