LIN 17

– A NEW CERAMIC DIMENSION FOR WALL DESIGN.
Wall tiles, new and reimagined.
Rarely do we find a wall tile that breaks away from the familiar dogmas, that asks critical questions and thus abandons the usual patterns we see. In close collaboration with Robin Heather and Juliane Maier from Frankfurt design forge STUDIO ABERJA, we created the first prototype for our LIN 17. A wall tile that relies on the scalability of the space and which displays new design possibilities with its interplay of light and shade.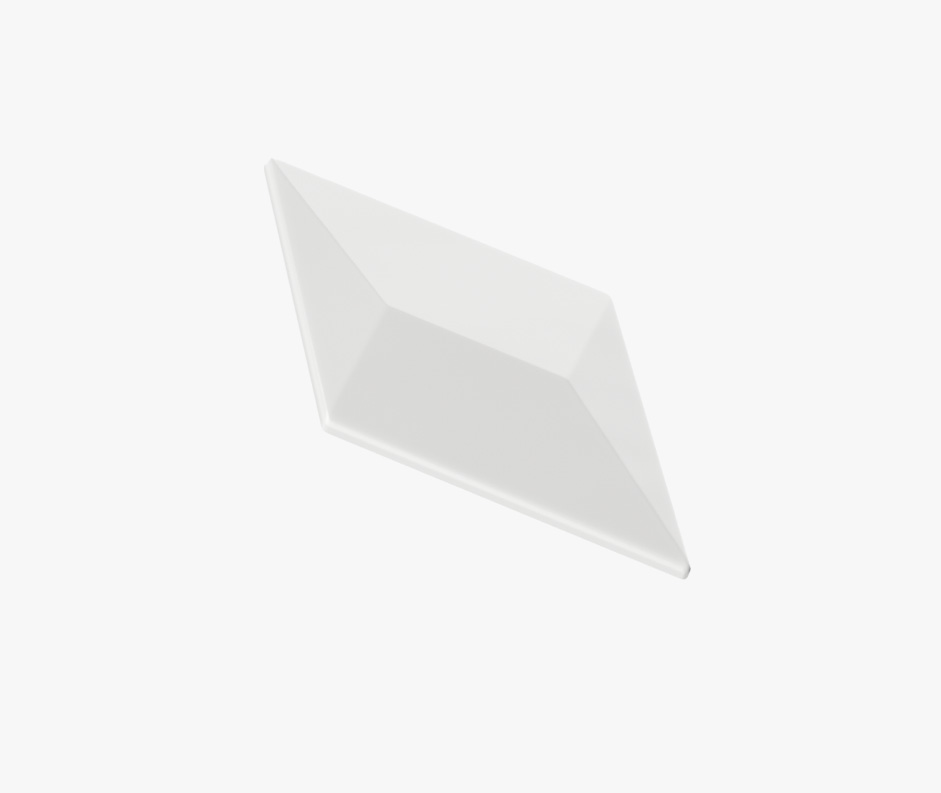 DESIGN IDEA
Everything is scalable: from small spaces to large ones. An ode to the art of engineering in the 19th century.
The LIN 17 design was developed with precision, based on a characteristic 60 degree grid, "The Grid", during the Lindley Lindenberg project. With its geometric shape of an equilateral hexagon, designer Robin Heather focuses on the scalability and fragmentation in room design as the smallest element. A coordinated dualism between the decorative and playful Art Nouveau and the tranquil sobriety of Art Deco.
VARIETIES
Just the form you need for your design.
Our LIN 17 is available in five different shape varieties. As a whole wall tile, tiles which are halved either vertically or horizontally, or as a quarter tile with an additional mirrored version. You can order the perfect LIN 17 samples right here in your desired glaze.
The LIN 17 Big Bang
In an extraordinary interior project, the ABERJA designers developed and staged a tile, the like of which had never been seen. The Lindley Lindenberg Hotel in Frankfurt as the stage for 80,000 unique ceramic pieces.
Your project with LIN 17
Do you have a question about our LIN 17, or a specific project? We're happy to help.